Cape Town International Boat Show
The annual Cape Town International Boat show, is South Africa's premier boating and luxury lifestyle event taking place from 18-20 October 2019 at the V&A Waterfront.
Cape Town International Boat Show brings together manufacturers and buyers of luxury boats, accessories and marine equipment to gather, share, and explore the many facets of the boating and related industries.
Set against the backdrop of the beautiful Mother City, the event showcases a display of the world's finest yachts, catamarans and exotic boats; family fun and interactive water activities over 3days.
2019 is set to be BIGGER AND BETTER
The 3-day event is set to be bigger and better in 2019 with: 
Over 70 luxury boats on display 
150 exhibitors
10 000 visitors
Over 8 interactive experiences
2018 at a glance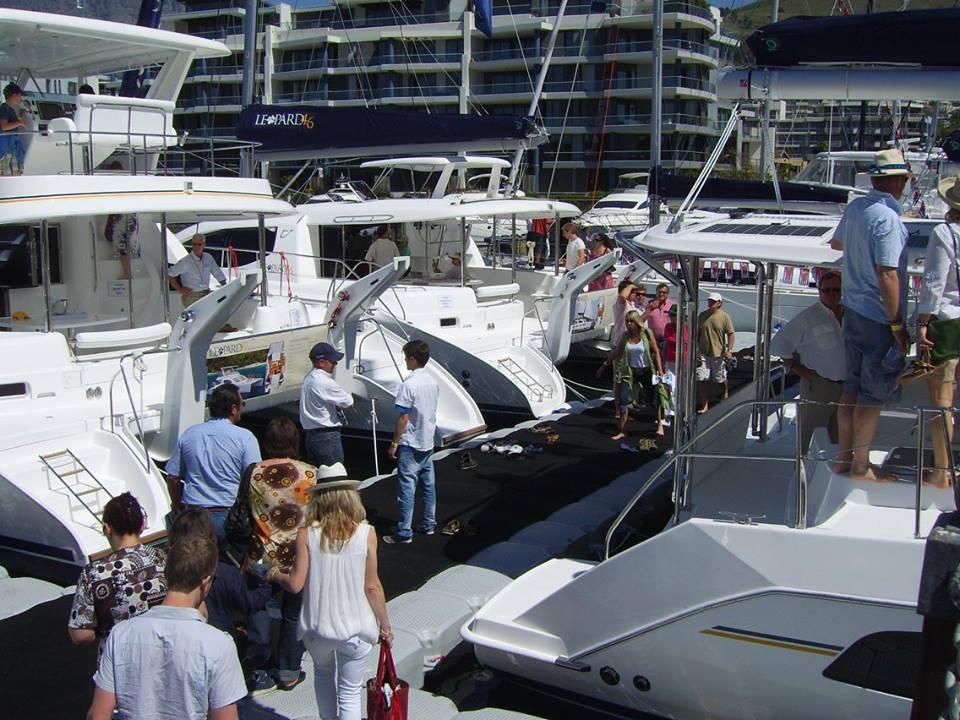 The 18th year of the Boat Show drew its biggest audience yet, and boasts an increase in visitor attendance of over 54%.
8500+ visitors
100+ exhibitors 
45% increase in exhbitors 
48+ luxury boats on display 
8 on-water activities
Largest boat on display: Two Oceans Marine HQ2
A glimpse of what happened in 2018


"The initial feedback we have received form exhibitors and visitors who participated in this year's event has been tremendously positive. We are extremely grateful for the support from SABBEX, and our headline sponsor Mercedes-Benz X-Class, as well as our other sponsors and partners."
"This is the first Cape Town International Boat Show organised by Messe Frankfurt. We are extremely satisfied with the results of the event. Our focus this year was to ensure that we could establish a good quality platform from which to grow the show into a truly international event," says
Give your brand exposure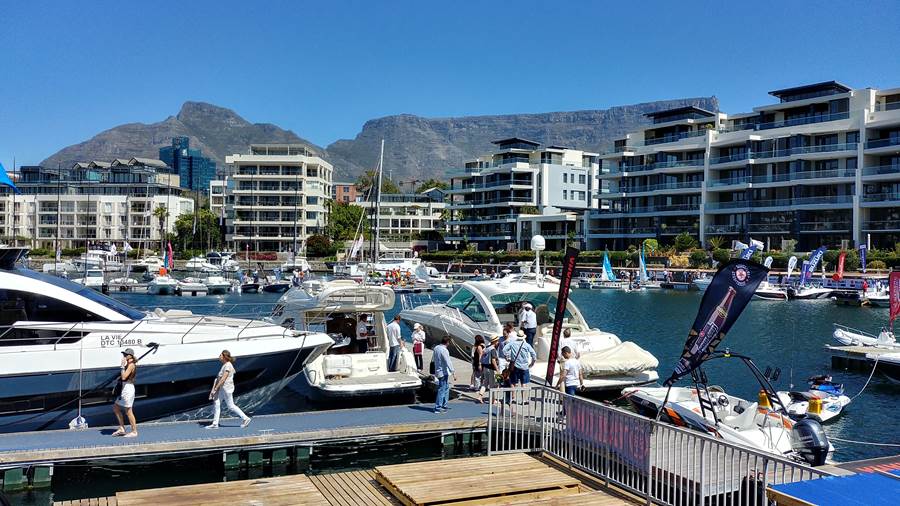 Showcase your products in one of the most picturesque locations on the African continent alongside the best of the best in the South African boating industry.

1. Share in visitor traffic from one of the biggest tourist attractions in the Western Cape; The V&A Waterfront.

2. Build new business relationships with local and international visitors.
3. Build your trade portfolio and network within the marine trade community.
4. Find out about the latest industry trends through workshops and seminars.
BOOK YOUR 2019 SPACE
Did you know? 
Cape Town is the largest boat building city in South Africa and the second largest producer of recreational catamarans globally, after France
Cape Town's boat building industry has grown by 28,8% year-on-year since 2012
The industry exports 90% of the products produced and attracts a positive trade balance of around US$73 million (over R1 billion) annually
 The 40-plus boat yards and 3 500 specialist staff in Cape Town produce award-winning super-yachts
The city is home to 70% of South Africa's boat builders  
In 2014, Cape Town and the Western Cape generated over R1 billion in export revenue from boat building

South Africa's marine manufacturing industry is primarily based in Cape Town

Cape Town's boatbuilding industry is a key strategic sector to the city's economy that attracts a positive trade balance and creates thousands of jobs.
Source: Media Office, City of Cape Town