Boatica Cape Town is set to continue its legacy as the leading international boat show and luxury lifestyle event on the African continent on the October 2022 at the V&A Waterfront.
Interactive on-water activities
The Great Optimist Race
The Great Optimist Race in conjunction with The Cape Town international boat show aimed at raising funds for sick and needy children across the Western Cape set off on a tricky three-lap course through the V & A Waterfront in front of thousands of spectators. Competitors ranged from celebrities to captains of industry, and medical survivors, all of whom raced for glory in little optimist boats. It was shark attack survivor, amputee and adaptive surfing champion, Caleb Swanepoel who took the glory.
Dragon Boat Racing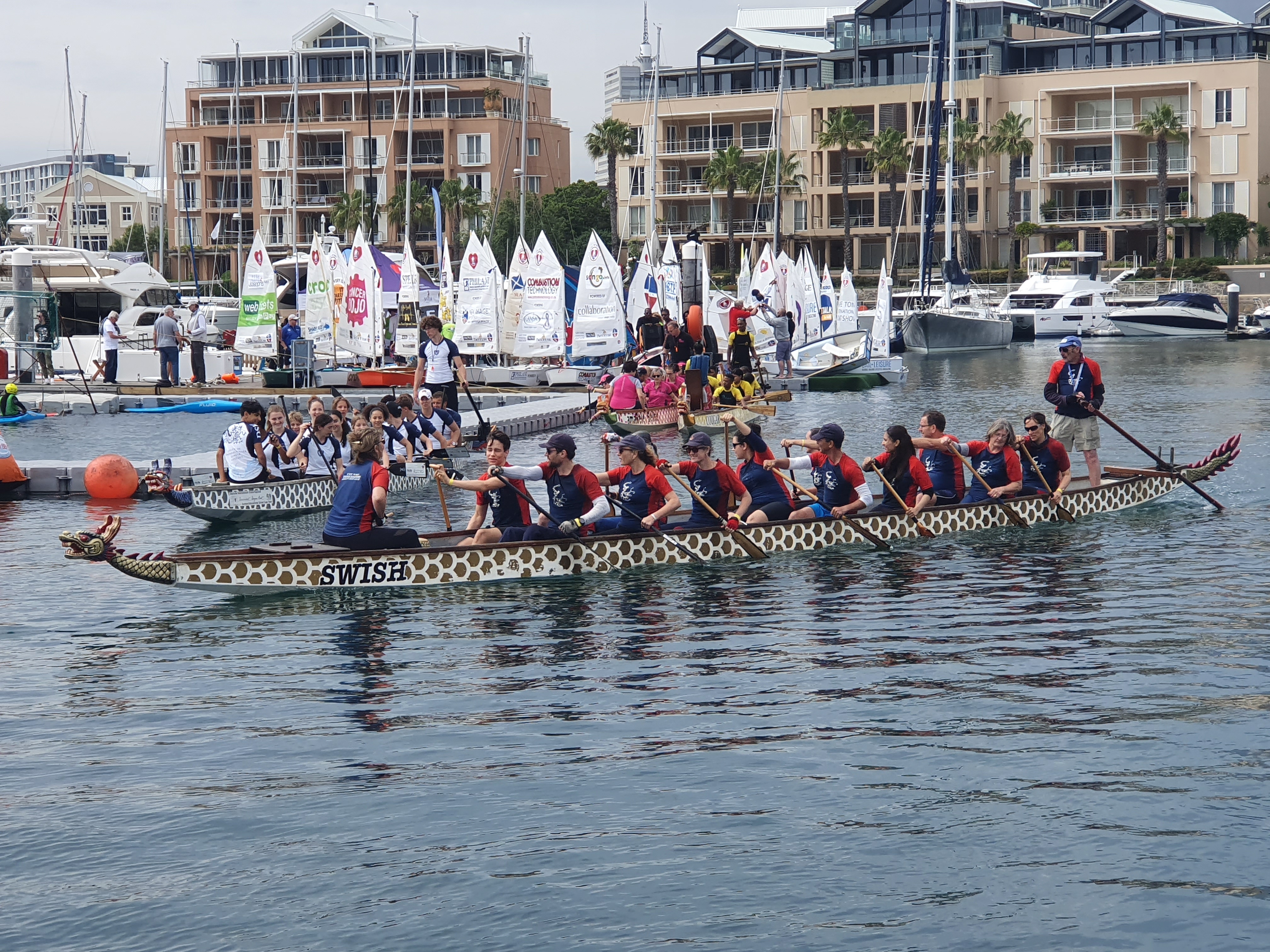 This year six teams participated including Mujaji - named after a dragon that is said to look like a great feathered serpent and who lives on Table Mountain (Xhosa folklore), Amabelle Belles – part of an international movement of dragon boat racing among breast cancer survivors as well as the Paddlesnappers, Dragon Warriors amongst others. The final standings after all the heats resulted in Monte Dragons taking first place followed by The Dragon Warriors.
Flyboarding
Exhilarating and a wonderful spectacle for young and old. A Flyboard is attached to a Jet-Ski which propels it through air and water.
SUP Experience and Race
Over 50 participants entered the SUP race on Sunday with the top three South African SUPpers in attendance. Guests were also treated to a free SUP experience by SUP Cape Town.
Canoe Polo
All National Team members from the Western Cape Canoe Union were in attendance as it hosted a round robin tournament – including an u12's tournament.
Radio Controlled Boats Regatta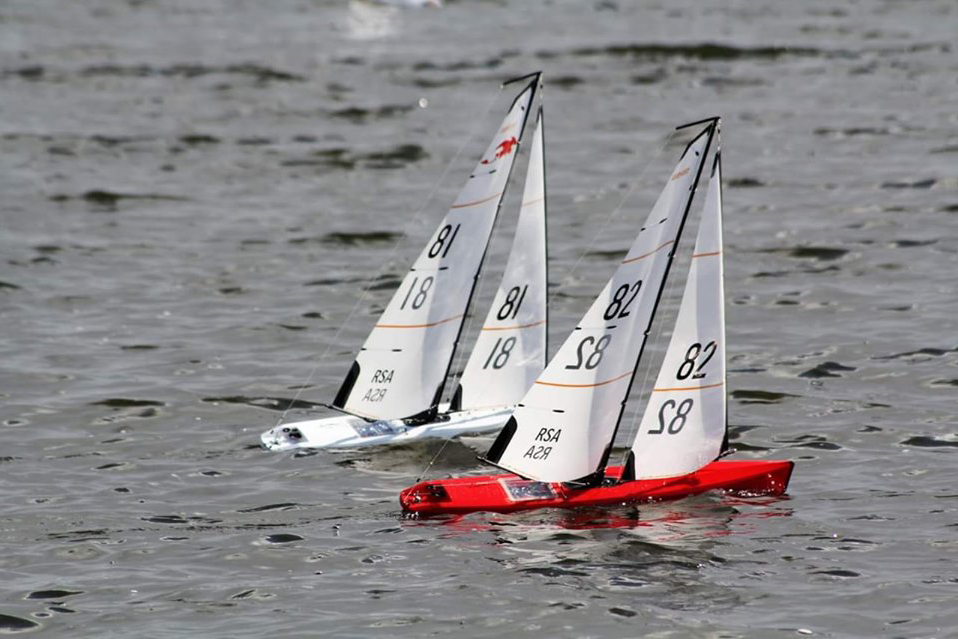 The Boat Show hosted radio-controlled boat regattas where a fleet of up to 15 model boats raced in a series of regattas offering visitors young and old a wonderful spectacle.  
Foiling Demonstration
Sixteen-year-old Nathan van Vuuren , who recently finished second in the 32-mile M20 world championship event, along with the Signature Surf foiling team wowed visitors with a demonstration of this extreme sport.
Royal Cape Yacht Club Sailing Academy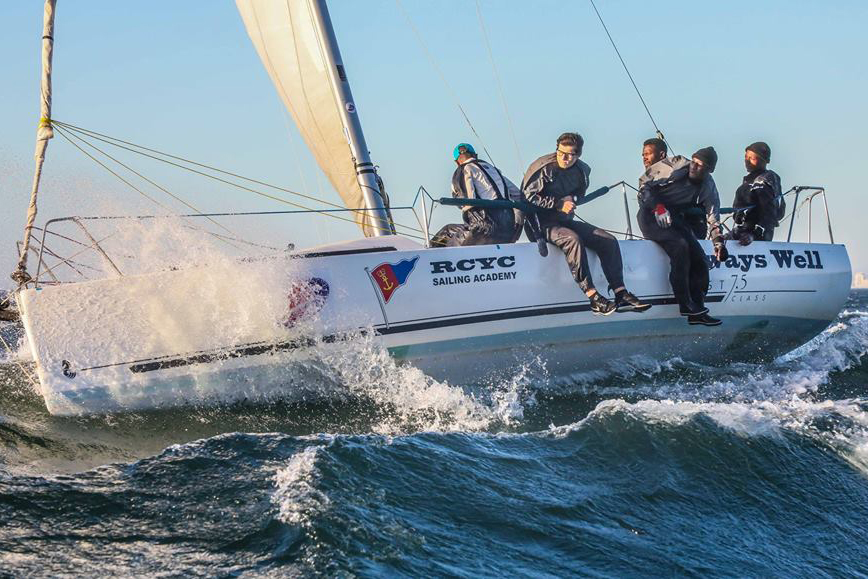 4 Royal Cape Yacht Club Invitational development teams were involved in a team race of 4 sailors per team. Team races required combination of sailing skill and team work, fast paced and exciting to watch. 
2019 Boats on display
TITAN 225 • TITAN 300 • FUSION 19 • FUSION 21 • MASTERCRAFT X26 • WATERMARK PONTTON 6250 • SEACAT 565 • MONTERY M65 • EXPLORER 19CC • QUINTREX 350 • BOATING RUNABOUT 15 • VX1050 (waverunner) • EX1050 (waverunner) • FB1800 (waverunner) • Infanta RIB • Super Auto Ocean Runner and Bay runner • Carry Cat • Eclipse 680 • Fusion Boats • Sensation Boats • G Cat • Shelter Marine Classic • Royal Cape Catamaran • Lagoon 40 • Leopard 45 • Leopard 50 • Maverick 440 • Princess 60" • La Vie Fairline 53" • Lucia 40 Fountaine Pajot • Atlantis 425 SC • Jeanneu Sun Odyssey 440 • Dock Star • Riva